"Help wanted: Classroom Teacher."  This hardly qualifies as a job posting within a school district.  Surprisingly, many job openings fail to reveal critical information that applicants need to determine if they are qualified and interested in open teaching positions. When trying to determine how to write job postings for teachers, you may consider the following tips.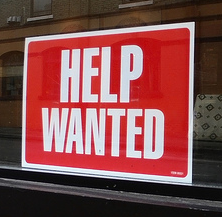 My Postings for Teachers Already Attract Applicants.  Why Should I Care?
It may be true that your current postings already attract applicants.  That distinction is shared with fast food chains and low paying convenience store clerk positions.  If a school district really wants to know how to write job postings for teachers and its goal is to have effective teachers, they need to clearly communicate the work to be done and the requirements of the applicants.  Ideally, applicants will self-reflect and compare their own knowledge, skills, abilities, and behaviors to determine if they align to what the school district is seeking.  This should be the first filter in place to help school districts narrow the selection pool.  Effective job postings for allow potential candidates to narrow the field themselves.  Each applicant means more time and resources for a school. Efforts to identify, define, and filter effective teachers to be interviewed will save money and time and should result in more qualified teachers.
Where to Start in Efforts to Write Job Postings for Teachers
Effective school districts take the time to define what makes a teacher successful.  When the initial question of how to write job postings for teachers is human resource professionals in the district should identify the knowledge, skills, abilities, and behaviors exhibited by effective teachers.  This information should be used to select, develop, and manage teachers.  The process of gathering this information is called a job analysis.  Typically a job analysis for teachers is conducted by compiling existing information and research is along with the input of teachers within a school district.  This process allows the district to create a job analysis for teachers that captures the values and objectives of a particular school district.  The data collected is also essential when determining how to write job postings for teachers.  A job analysis should be gleaned to identify the most essential and critical competencies and this is summarized in paragraph form to complete a job description.  Districts should strongly consider using professional consultants with a background organizational psychology to help with the job analysis process just as they wouldn't tackle complicated tax issues without the help of an accountant and/or tax attorney.
What to Include in Job Postings for Teachers
After a job analysis, a school district should have a clear idea of what the essential functions of the position are which are communicated in your teacher job description.  Of course job postings should include a clear and universal job title.  The corporate habit of glorifying commonly know positions to more technical (and lesser known) job titles is confusing.  Recently a state posted an open position for a coin facilitation engineer. Translation: toll booth collector.  If a district needs to hire a substitute teacher, they should simply include that as a job title.   Just below the job title, write a brief objective of the position and its overall purpose.  Next, and possibly most importantly identify the essential functions of the position.  Besides communicating what the core of the job is, essential functions also help navigate the litigious waters of accommodations for applicants under the American with Disabilities Act (ADA).   A district must be able to demonstrate that they are selecting individuals based on their ability to perform essential functions of the position.  If these are not defined and an individual with a disability is denied an opportunity to join a school district and the district cannot clearly justify why the applicant was not qualified, the school district is in a precarious legal situation.
A school district should also include additional roles or responsibilities expected in the position they are posting.  Turnover is often related to surprises in job duties not revealed in the job posting or interview process.  Employers should give teachers realistic job previews.  If there is a function or responsibility about a job the school district tries to hide, trust is violated early in employee-employer relationship.  Be open and honest with your applicant pool.
To Include Salary or Not?
School districts must decide if their salary, as part of the job description, will attract teachers in the area.  First of all, do you have an effective teacher compensation strategy?  If a school provides a salary that is competitive with other school districts in the area then it may be a good idea to include beginning salary along with a link to a full salary schedule on the job posting.  Some districts are less competitive with starting salary but offer benefits such as paid health insurance or better co-pay rates for insurance.  Smaller districts may not be able to pay as much as other districts, but offer smaller class sizes and supportive parent and community organizations.  Many teachers chose the profession based on the hope of a career that provides work-life balance.  If a smaller school district can't pay as much as larger districts, but they have an environment that is relaxed and friendly, they should use it to their advantage in a job posting.
 Concluding Thoughts on Job Postings for Teachers
To be an effective school district, effective teachers are needed.  It is essential to understand how to write job postings for teachers.  Well written job postings for teachers can clearly communicate your district's needs and bring candidates that are likely to be a better fit.  School districts should not neglect the process of a job analysis to identify the knowledge, skills, abilities, and behaviors of effective teachers.  This is the foundation of effective human resource practices for schools and the beginning of writing a complete job description.  If you need additional assistance, contact a member of our team to help you.