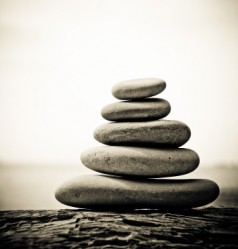 What is the ultimate goal of teacher evaluations?  Should you strive for accuracy, fairness, or satisfaction of those being evaluated?  The answer for most administrators would be yes.
Unfortunately, one or more of these factors are often absent due to the criteria on evaluations and lack of proper rater training.  The ultimate goal of performance evaluations and performance management for teachers should be performance improvement.
The Trouble with Accuracy
On a hot day, one of the first things I look at when I start the car is the temperature reading on my instrument panel.  I begin driving down the road and pass three different banks and often all of them have temperatures readings on their signs that are different from the one on my dash board.  Whose is accurate?  Is it possible to tell?  Actually, yes.  I could call the Bureau of Meteorology and Temperature and ask them for their reading at the location nearest mine.  They have thermometers that provide exact accurate temperatures.  This is true for anything in measurement, such as length, time, and volume.  However, no such standard exists for psychological judgments.  We cannot compare our judgment to some other standard of perfect judgment, so it is impossible to claim that our judgment of another persons behavior is "accurate."  That's a tough pill to swallow.  We like to believe if we do our best based on the evaluation tool we are using and our own experiences we have made accurate ratings.
In most cases, the best that you can hope is for principals who are evaluating teachers and staff to have a high degree of inter rater agreement.  That's not to say the ratings are accurate, it simply means different raters observe the same behaviors and reach the same conclusions.  School leaders must be trained to make valid ratings.  Valid ratings simply confirm you are measuring what you hoped to measure and what constitutes an effective teacher in one building can be generalized to any other building in the school district.  This is achieved by identifying essential criteria for effective teaching (typically through a job analysis) and creating an evaluation instrument that allows school leaders to rate teachers on a detailed list of critical behaviors, known as a behavior anchored rating scale (BARS).  Each behavior or task to be evaluated should provide detailed anchored descriptions for each category of rating.  For example if someone is rated as "above standard" in classroom management, the actual evaluation form should list behaviors and procedures that should be observed in a classroom setting that indicates it is well managed.  The list of criteria for "above standard" might read, "clear rules and procedures established and reinforced, variety of classroom management strategies implemented, transitions between subjects or events managed seamlessly and procedures in place, updated and accurate log of student behavior and parent contact."  The criteria for standard would be based on the same criteria just performed at a lower level, for instance, "most rules and procedures enforced, transitions had few interruptions, some classroom management strategies were used, but didn't differentiate based on student behavior or circumstance, most student behaviors are tracked."  Ratings "below standard" would again be based on the same criteria, but would indicate a teacher rarely or never engages in the behaviors necessary to achieve classroom management.  Ideally, you would want a scale with more than three categories of ratings.  Well designed BARS evaluation tools have anywhere from five to seven rating categories.  Behavior anchored rating scales can be helpful at reducing rater error, such as leniency, severity, or other forms of rater error, as much as possible.  School districts must ensure principals' evaluation ratings identify and differentiate the range of desired effective teacher behaviors all the way through undesirable teacher behaviors that do little to improve student learning.
The Effect of Fairness on Teacher Evaluations
If the ultimate goal of performance management is performance improvement of teachers (and it should be) then it is essential that teachers feel the method used to evaluate them is fair.  It matters very little how accurate the evaluation tool is, or how well principals ratings agree, if the majority of teachers view the process as unfair.  If teachers perceive unfairness in the evaluation tools, they are less likely to believe their actions would make a difference in future ratings.  Some administrators or district leaders may think, "So what if they think it's fair?  We've invested a lot of money and time in this procedure.  It's the truest measure of their performance possible."  If you ultimately want the teachers to be receptive to the feedback from the ratings made by principals and, as a result, take steps to improve their performance through targeted professional development based on ratings from their evaluations, they have to buy in, or even better, be a part of the process of developing the tools used to measure their performance.
Who Should Evaluate?
A more recent question in perceptions of fairness in evaluations is, should methods of evaluation, other than principal's ratings, be used to measure teacher performance?  The short answer is yes and no.  360 evaluations are becoming quite popular.  In a district a 360 evaluation might include feedback from parents, peers, and students.  These types of teacher evaluations can be useful for teacher training and developmental purposes, but should not be used for administrative actions related to pay, promotion, or employment decisions.  Feedback from a broader group of people could point to problem areas that principals and trained evaluators could look for when formal evaluations take place.  In the end though, only those who have been formally trained, who are using tools that clearly identify desired behaviors should be the ones who are providing formal ratings of teacher performance.
Conclusion
Teacher satisfaction with the performance management process hasn't been that big of an issue in past years.  The old format of checking a box that indicated "below expectations," "meets expectations," and "exceeds expectations," usually provided no anchored description of behaviors and were completely subjective. School district teachers and administrators must find a way to work together to define the criteria that leads to positive student outcomes and then teachers need to agree to be measured against the behavior standards that they helped to create.  Teachers' perceptions of fairness in how they are evaluated cannot be ignored if a district wishes to work together to achieve a common goal of preparing students to be productive members of society.  Districts must consider this as they search for more effective ways to measure and evaluate teacher performance.