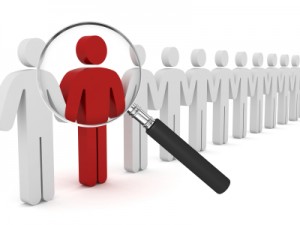 A reader of recently emailed me and wrote, "You include the use of a job analysis for teachers in nearly every aspect of human resources that you write about.  You've written about the need for a job analysis when hiring teachers, evaluating teachers, and training teachers.  Can you elaborate on what exactly a job analysis is?"
I quickly looked back through the archives of this site and they were right.  I've never fully explained the necessity and utility of a job analysis for teachers or how they can be helpful for human resource decisions even in cases of superintendents and principals.  I'll give it a shot in this post.
Just What is a Job Analysis for Teachers?
Too often, human resource decisions are based on misguided guesses, popular trends, or the attempted transfer of a human resource practice that worked in one industry into the education profession.  A job analysis for teachers and other staff members removes the uncertainties about what is required to be an effective teacher, principal, superintendent, or really in any position within a school district. The purpose of a job analysis is within the term itself, to analyze a job and the work to be completed.
In a job analysis for teachers, the knowledge, skills, abilities, and other characteristics (such as personality traits) are identified by asking experienced education professionals, or subject matter experts (SMEs) to complete a job analysis questionnaire.  SMEs provide valuable insights about the competencies required to do their job.  Ideally, you gather insights from effective teachers and administrators in efforts to replicate those desired behaviors by selecting those with similar competencies, training existing employees to perform and exhibit the same skills as your most effective members, or by using the behaviors of the most effective education professionals as the criteria for performance on evaluations.  Put another way, using a job analysis to inform your human resource process is the closest you can expect to come to cloning your existing successful educators and administrators.  A job analysis should be the building blocks or foundation upon which all other human resource decisions are made.
Job Analysis for Teachers in Practice
To further illustrate this process I'll share a little about a project I am wrapping up.  I was tasked to create a selection tool for teachers.  I built a job analysis questionnaire that captured knowledge, skills, and abilities that were identified by research and other professionals to be essential for teachers.  I asked groups of effective teachers from two different school districts to identify essential knowledge, skills, and abilities and related duties they needed to perform effectively as a teacher and to indicate the overall importance of each of those items.  They also provided feedback regarding the frequency in which they were required to demonstrate or engage in each of the competencies.  I analyzed the results from these questionnaires and found the twenty items that were the most critical and needed when hired.  From that point I developed selection questions for a situation judgment test (SJT) that will be administered to select teachers on competencies that are most critical at entry for that particular school district.  The result will be an objective selection tool that will identify applicants who are likely to behave in the same manner as the most effective teachers.  This same process can be used as part of a broad selection process for principals, superintendents, or any member of a school district.
Further Advantages of a Job Analysis for Teachers
Have you ever watched the positive climate of a school district erode over the selection superintendents and principals?  In the case of principals, it's likely that many teachers within the district are certified to be an administrator and are waiting for advancement opportunities within the district.  If those not selected feel the selection process was conducted unfairly, it can be difficult to repair trust and those applicants can become a divisive force in the district.
In the case of the hiring of superintendents, school board members often have different ideas about what qualities are needed in the next leader.  Interviews are commonly used as the only selection tool which most often based on subjective opinion and wrought with bias. It isn't uncommon for lines to be drawn and factions created that oppose one another.  When the battle is over, the dust settles, and a new superintendent is selected, the board may come out on the other side deeply divided with scores to settle.  Future district decisions may be impeded by scores to settle instead of the best interest of the district.
A job analysis can help solve issues of divisiveness as they can be used to create objective selection tools that promote perceptions of fairness and equal opportunity where outcomes are based on job related and valid data, not on bias.  In cases where applicants or existing employees claim human resource decisions were based on discrimination (e.g. age, gender, sex, etc.) a properly conducted job analysis is a legally defensible starting point that will hold up far better than opinions and best guesses.
Conclusion
I appreciate the reader who asked me to further explain the details and benefits of a job analysis for teachers and school district human resource decisions.  Organizations often say, "Our people are our most important asset."  I believe that statement to be true.  But, if that is going to be the case, for any organization, shouldn't you know more about what makes your most important asset more effective?  Please don't hesitate to contact us if you would like to know more about how job analyses can be used to make your school district more effective.
(If you found the information in this post or any other article on this site useful, consider subscribing to this blog at the very bottom of the page).
Let Us Help You
K12 HR Solutions is a human resource consulting team that specializes in human resource needs of K-12 school districts.  Members of our team have strong backgrounds in human resources, management and leadership, education, and organizational effectiveness.  Our team members specialize in industrial and organizational psychology, a strategic human resource degree, that focuses on individual and team behaviors that result in desired organizational objectives.  We would be happy to further discuss how we could assist your district with its human resource needs.