I realize the irony of this article and the question asked. Here I am, a human resource consultant for school districts, posing a question that suggests consultants may have a negative effect on school district progress and development.
The question is worth considering. In some cases, I believe consultants kill the development of school districts by reducing teacher engagement, robbing schools of the opportunity to develop emerging leaders, and creating unnecessary barriers to needed change.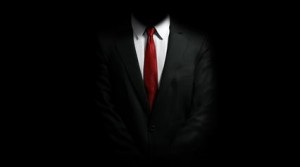 Not only does the use of consultants affect the development of school districts, using consultants often costs the district thousands of dollars each year to provide, at times, mediocre training and advice for district staff members.
In many cases the district could have saved money by paying their own staff stipends to develop professional development that would be as good as, or better than the professional development provided by consultants. Keep reading and discover how using consultants can affect teacher engagement and how to plan better professional development events in your district using existing effective teachers in the district.
*****(At the end of this post we offer a free guide to developing better PD and tool to help select in-house PD presenters)*****
How Consultants Kill Teacher Engagement
School districts often hire consultants to provide professional development workshops on topics the district feels are important to student achievement and/or educator effectiveness. In many cases teachers are asked to sit through a seven hour lecture event where the consultant shares slides and a few over-used cooperative learning strategies, (think, pair, share anyone?) but benefit very little from the training event.
The typical measures of learning success at these consulting PD events are often surveys that inquire how effective everyone feels the training was. (Notice actual learning was not measured, only how attendants feel about what they learned at the end of the training session).
Teachers suffer through this type of training and laugh at the irony of being told how to provide effective instruction in settings that resembles the mundane and uninteresting economics lesson presented in the movie. . . ., anyone? anyone?, Ferris Buller's Day Off.
Highly competent and knowledgeable teachers, who may be able to do a better job delivering the content and aligning it to the district's unique circumstances, sit and become frustrated as they endure another meaningless and mind numbing PD event.
As a result, talented teachers become unengaged and feel insulted that less qualified outside "experts" were trusted to help develop the staff, rather than entrusting effective teachers within the district.
So what is the alternative?
Most school districts are teeming with highly qualified teachers who hold graduate level degrees. If the district has conducted a needs analysis they know which professional development opportunities are most needed throughout the district. Districts could then select the educators who are known subject matter experts on identified topics, or allow teachers to interview or write a proposal for the opportunity to conduct the PD for the district.
It is somewhat understandable that professional development efforts are often led by outsiders, rather than in-house experts. There is an old adage that says something like, "It's hard to be a prophet in your own land." However, when districts overlook qualified teachers who work within the district and choose outside consultants to provide PD opportunities that may be marginal at best, resident job experts are likely to become frustrated and potentially disengaged.
Do Consultants Stunt School Leadership Development?
The organizational structures of small to mid-sized schools provide few opportunities to develop teachers into leaders. Teachers who are aspiring administrators are often seeking opportunities to demonstrate their leadership potential. Allowing effective teachers to take ownership of PD offerings and instruction can help the district identify potential leaders and build continuity into the district's leadership pipeline.
Employees are more engaged when they have growth opportunities within their place of work. When school districts allow teachers to demonstrate their ability to lead their peers they provide the foundation for leadership development among the ranks of educators who are already familiar with the districts culture and vision.
Consultants Can Derail Change Efforts within School Districts
Many districts are concerned with the ability to adapt to change (as they should be). Organizations that are constantly adapting, trying, failing, and learning make greater progress than those who refuse to move out of their comfort zones. The backbone of any true learning organization is the emphasis on problem solving and innovation.
Districts should be providing opportunities, rewarding, and promoting those who are open to change. Using existing teachers to lead PD efforts allows aspiring leaders an opportunity to showcase their ability and help further a district culture that accepts change.
Many district PD efforts are related to change events that are taking place in the district. When outsiders are brought in to help institute change events, staff members within the district are less likely to accept the information as valid. For example, "That may work for some districts, but they don't know what we are dealing with in our district!"
When school districts utilize existing staff members to provide the informational resources needed throughout the change process they have an opportunity to align, or fit the vision of change to the culture of the district. Veteran employees are more trusting when they see one of their own presenting the information and the district is also more likely to receive honest feedback when issues regarding change events arise.
Consultants Cost School Districts More Money
How much does it cost to pay a consultant to come in for the day or for a multiple day training session? Don't forget to include travel expenses and other products they will try to sell for future sessions.
Now how much would it cost to provide a reasonable stipend for the preparation and delivery of PD instruction that was delivered by one of the highly qualified education professionals in the district?
I have already established that many teachers have the potential to be as effective as, or even more effective than many outside consultants that are brought in to provide various professional development opportunities.
In one instance the district is paying a premium for services that may or may not be of high quality. In the other situation the district is putting a little more money in the pockets of their own teachers, yet saving hundreds, if not a few thousand that could be diverted towards more important resources teachers need to reach district goals.
Concluding Thoughts Regarding the Effects of Consultants on School District Development
So should schools completely abandon the use of consultants?
I don't think so. There are occasions when consultants can provide valuable information that is unknown to the large majority of staff members. Additionally, there are times when consultants can bring in a fresh perspective on old challenges the district needs to overcome. Consultants are also needed to deal with matters that are sometimes outside the expertise of professionals within the school district, like strategic human resource initiatives (shameless plug for K12 HR Solutions goes here).
However, when school districts are searching for consultants to present on topics that are related to competencies teachers within the district are already familiar with, and when the district has talented education professionals that are willing to prepare and deliver high quality content in an engaging manner, then they should look no further than their own classrooms.
If you are looking for more guidance in planning and developing professional development in your district we have a free guide with tips and tools to help you in your PD efforts. Just click on the icon below to receive your free guide.
Quick question. Does your district currently use in-house teachers to provide professional development for teachers? If so, how to you go about selecting and preparing them to present?
Do you have reservations about using teachers within your own district to provide professional development? If so, why?
You can enter your comments below or feel free to email me at chettdaniel@k12hrsolutions.com
——————————————————————————————————————————————
If you enjoyed this article please share it on your favorite social media platforms. Consider following us on Twitter @k12hr_solutions or K12 HR Solutions on Google+