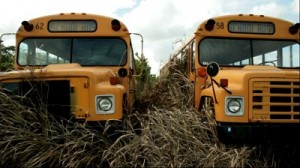 A few weeks ago I asked the district leaders who follow and read the K12 HR Solution's blog a question.
"What topics are most important and relevant regarding the challenges you expect to face in the coming school year?" 
I received a lot of different responses, but the topic that occurred most frequently was helping manage change in school districts.
School districts have to prepare for change in so many ways.  Federal mandates and policy require districts to change.  State legislatures have different ideas about what education should look like in their state and they develop their own initiatives for change. Finally, school leaders and innovative educators who are using technology to drive engagement and self-directed learning are attempting to bring about change within their own districts.
It is no wonder school leaders mentioned preparing for and bringing about change is one of the largest challenges they expect to face as a school leader.
To help school districts get a broad view of how to manage change in school districts I have reached out to experts who have either helped other organizations through change events or led their own school districts through significant periods of change.  I'll be sharing their insights with you over the next few months as well as developing resources designed specifically for changes in the education industry.
In today's article I'm sharing an interview I conducted a few weeks ago with Dr. A.J. Schuler, a leading researcher and business consultant in the area of organizational change management.
The questions and considerations Dr. Schuler discussed during our interview are provided below.  Consider using them as a guideline as you prepare to lead your own change events in your school districts.
Guidelines and Advice for School Districts from a Change Management Expert
Consider the Scope and Scale of the Change Event
When planning  how to manage change in school districts one of the first considerations is the scope and scale of change.  Often organizations fail to plan beyond the first level of people impacted by change.  In many cases change events affect people well beyond what the organization originally intended.
Common Core is a great recent example.  When the standards were rolled out The Department of Education had considered how to help teachers and students transition to the standards, but in many cases plans to help parents transition were left out.  As a result, the future of Common Core is uncertain as this article is being written.
When planning change, consider the scope and scale of the change.  Think beyond the immediate people who will be impacted because they may not be your biggest source of resistance.
(I'm curious if any school districts recognized this shortfall in the Common Core roll out and what measures did you use to help parents with the new transition? Please share in the comments section if you have an example).
Allow Autonomy in the Execution of the Change Mandates 
When planning change in school districts, the next consideration that must be made is that of autonomy.  Do stakeholders have the ability to make decisions on how they will achieve their goals, or do they have to follow a mandated script?
Dr. Schuler and I discussed change events in different types of organizations ranging  from the corporate world to public schools and even in the military.  He noted that High-level, top-down change management is seldom effective.  In Dr. Schuler's word's, "The 'nitty gritty' should be left up to the organization and should not part of the mandate."
Put another way, in the case of mandated change, districts can be more successful when they are given the "what" and are allowed to plan the "how" themselves.
Establish Change Management Committees
Planning the "how" should not be confined to the administrative office.  Again, top down/mandated change is seldom successful.  School districts have varying cultures and climates that must be considered as change events are planned.  Change management is not a canned solution and must be planned, communicated, and executed differently according to the unique characteristics of each school district.  District leaders, building leaders, and key stake holders are the members who will be most acutely aware of the most effective way to plan the "how" in a change event.
Change management planning for larger change events often begins with an advisory group comprised of key stakeholders.  When organizing committees, think beyond the confines of people working for the organization and bring second and third level impacted parties into the advisory group.  You may want to establish norms for discussion and disagreement before groups begin to meet to help navigate through conversations that could become emotionally charged.
Outline the various functions and stakeholders that will be affected by the change event.  Establish one person who will spearhead each group and build teams around these functions.  Try to ensure stake holders are 'cross-pollinated' among the different functional groups and try not to allow functional areas to work in silos.  Planning for change events cannot occur in a bubble.  Different groups must discuss and consider the impact of decisions on other stakeholders and move forward with collective planning that understands the scope and effect on each party affected by the change event.
(It should be noted here that this method does not ensure everyone is happy about every decision made.  It simply becomes more likely that considerations are more likely to have been made for the affected areas and plans are developed based on what is best for the students and the organization as a whole).
Developing a Culture for Change in Your School District
"It is not the strongest of the species that survives, nor the most intelligent that survives. It is the one that is the most adaptable to change."
This quote is frequently misattributed to Charles Darwin.  Leon C. Megginson, a business professor from Louisiana State University, appears to be the first person who delivered a phrase that resembles the quote above during a speech to the Southwestern Social Science Association in 1963.  In his speech he was trying to capture the essence of the theories in Darwin's work and simply paraphrased what he believed was Darwin's arguments. The quote has survived for over 50 years now and has changed somewhat from its original form.  It eventually became attributed to Darwin, not Megginson proving both of their points!
The quote above and its evolution do capture the reality of the world around us.  Things that adapt and change survive longer and often become superior species with their adaptations than things that do not change.
When people think of adaptable organizations, school districts are typically not the first thing that comes to mind.  While this may have been true 10-15 years ago, it has not been the case in more recent years.  Schools have become somewhat more accustom to change (though some would argue the constant tug-of-war between political groups and policy makers has resulted in change whiplash and change fatigue).
I have heard some school leaders talk about "hunkering down" and waiting for this policy storm to blow over.  It is somewhat understandable given the erratic nature of top-down change from educational policy.  Transformational school leaders do not wait for a new federal administration to mandate change.  Transformational leaders envision the learning environments that best serves the needs of students and work with their instructional and building leaders to bring about change.  The speed and success of change often depends though on the culture for change throughout the district.  Dr. Schuler recommended school district leaders consider these points as they try to build a culture that accepts and excels during periods of change.
Think about the events, awards, and various forms of recognition for staff that occur within your district?  How many types of celebrations recognize and celebrate individuals who are constantly reaching beyond their comfort zone and finding new ways to solve the challenges before them?  Find examples of staff members from as many different functional areas and tenured level as possible, and celebrate their attempts to move beyond perceived paradigms and initiate change within their circle of influence.
Who gets promoted or rewarded?
When dealing with how to manage change in school districts, districts often design their own fate.  When people who are primarily compliance minded are in positions of leadership they often recognize and reward others who are primarily focused on remaining compliant with the status quo.  This model of school leaders and teachers who are often afraid to break established rules stunts the progress an innovation of learning.  Progress usually comes by trying and failing over and over, all the while learning.
Thomas Edison is well-known for his quote, "I have not failed. I've just found 10,000 ways that won't work."  A less known story provides some insight into his leadership philosophy regarding change.
Thomas Edison did not establish a culture around his research where rigid rules and regulations guided decision points.
One time when a new employee came to work with Edison in his lab he asked, "Mr. Edison, please tell me what laboratory rules you want me to observe?" to which Edison promptly replied,
"Hell! there ain't no rules around here! We are trying to accomplish something!"
Leaders set the tone for change and innovation in a school district.  When districts have a clearly defined and worthwhile mission and promote visionary leaders who encourage staff members to bring about change and innovation from the bottom up, change can become an organic part of the school district's culture.
Reward those who are constantly adapting and trying new ways of accomplishing the school district's goals, even when they have failed miserably in their attempts.  Teachers and staff members need to know it is okay to fail when breaking paradigms in pursuit of the district's broader mission.
When some of these same teachers are encouraged and pursue the path of district leadership they become ambassadors for change who can share their experience and understanding as the district continues to adapt to the learning needs of students now and in the future.
Listen Closely and Seek to Remove Barriers to Change
"I need problem solvers, not problem finders!"
This phrase was often barked to young leaders in the Marines.  It was a mantra that sought to encourage initiative, rather than inertia in problem solving.   The idea was for young leaders to take ownership of their obstacles, rather than transferal to a superior.
Looking back during my time of service, I appreciated the empowerment given to young leaders, but I remember several occasions when I tried to remove a perceived obstacle and created more problems than existed before.   I share this anecdote to illustrate the need for leaders to listen to those who are expected to execute change events.
Yes, there will always be complainers who will use any obstacle as an excuse to quit and share their negativity.  Even so, listen to those trying to implement change and note the challenges and problems that staff members are facing in their attempts to execute.  Identify patterns or repeat barriers that may be preventing the progress in change that is being sought.
When a teacher says, "When I tried to do (fill in change event here) I couldn't do it because (fill in problem here)."  Listen closely.  They just revealed two important things.
They are attempting to execute the change. They said "When I tried."
The problem they revealed may be a barrier to change that you need to help remove.
It is important to encourage problem solving and to develop a culture that is not afraid to try new things.  However, leaders should listen carefully to the barriers teachers and staff members highlight.  Do not interpret every complaint regarding change as an excuse to avoid change.  Some barriers require higher level interventions to deliver the resources and support needed to more easily implement change.
Concluding Thoughts about How to Manage Change in School Districts
As Dr. Schuler and I spoke before the interview started he expressed his admiration and respect for school district leaders regarding the challenges they face in bringing about change in organizations that deal with change from so many areas.
Even though most of his practice deals with industries outside of education, he was aware the challenging environment schools face related to change.  He noted that managing change in school districts is far from an insurmountable task, but it is something that should be carefully planned, executed, and managed at the district level.  If you would like to read additional works by Dr. Schuler he published an article a few years ago titled, Overcoming Resistance to Change: Top Ten Reasons People Resist Change.
Personally, I think one reason teachers are so resistant to change is the way work and job tasks have been framed in the past.  Many educators have been conditioned to see what they are doing as static procedures and methods.  Often when district leaders talk about change they present it as a departure from the old way of doing things to a new way of doing things.  Change is often sold as an updated/ new and improved way of doing things that are replacing outdated and tired methods and maybe, just maybe,  if this change takes place, no further changes will be needed.
The problem is that has never been the case, nor will it ever be the case.  It is true the periods between changes occurred at greater intervals in the past compared to the current educational environment; however the future reality of education is that of a dynamic and fluid environment.  Any organization, education or not, will always have to adapt and evolve.  Unfortunately in the minds of some teachers, change is organizational abandonment of their current competencies – a direct assault familiar and comfortable. If you have read my book Ignite, you know how change can affect self-efficacy, which has a large impact on engagement.
Districts need to consider beginning the integration change management strategies as part of their school district onboarding process, ongoing professional development, and Professional Learning Communities (PLCs).  This effort should not be relegated to a handout or an article to read.  If districts are serious about becoming a dynamic learning organization, they need well-designed change management strategies that teach educational professionals, at all levels, how to plan, communicate, execute, and measure change.
Over the next few months we will be working to develop change management modules that can be easily integrated into districts' professional development and PLCs.  We are trying to gauge the interest in these materials to determine the best format to deliver the materials.  If your district would like more information and is interested in integrating a culture that accepts change as part of a growing process, email us at info@k12hrsoultions.com and enter "Change" in the subject line.  Let us know what type of immediate changes you are facing and what your impression is regarding the change climate in your district.
This is the first of several articles and interviews that we are providing on the subject of how to manage change in school districts.  Don't miss an article.
You can follow K12 HR Solutions in many different ways.  Consider subscribing to our blog and receive regular updates to your inbox.  You can also follow us on Twitter@k12hr_solutions, or join us on Google+.