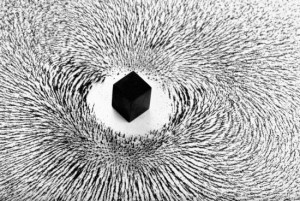 What does proper hand washing or a good night's sleep have to do with meeting large goals and achieving high level success?
For most people small details like these are overlooked and seem insignificant compared to larger efforts to improve performance.  When school districts, or anyone really, seeks to make big improvements in outcomes we tend to look for big changes in behavior.  Maybe that's why so many fail to achieve the changes they seek.
We are nearing the end of the school year and that can be a time of reflection for school leaders as they begin to wrap up one school year and think ahead to improvements for the next year.  Before you sit down to reflect on this year and prepare setting goals for the next school year, I want to challenge you to consider the power of aggregating smaller goals that can make a big difference in your district's outcomes. Take just a moment to learn more about how the "aggregation of marginal gains" could have a large impact among your staff and district.
Dave Brailsford is the general manager for the British Cycling team, Team Sky.  At the 2004 Olympic games under Brailsford, the British national team achieved their best performance in nearly 100 years, winning two cycling gold medals.  Over the next decade the team has continued to improve.  In 2008, and again in 2012, Great Britain led the cycling medal count winning eight gold medals at each of the games and the team has won over 60 World Championships over the last 10 years.  The notable success of Great Britain's cycling team did not come over night, it was/is the result of small changes that built up over time.
Before Brailsford took over the cycling team the British were largely considered non-contenders in the cycling world, even though each year they set goals to improve performance and succeed at notable competitions.  So why was Dave Brailsford able to help lead the team to success while others failed?  The answer lies in his philosophy of the "aggregation of marginal gains."  Brailsford explains the principle in a 2012 interview:
"The whole principle came from the idea that if you broke down everything you could think of that goes into riding a bike, and then improved it by 1%, you will get a significant increase when you put them all together."
His explanation defies traditional ideas about bringing about change and improving outcomes.  Brailsford sweats the small stuff while taking on a holistic approach to performance.  He focuses on every aspect of performance, such as available technology and resources, but mostly emphasizing the psychology of the athletes, their outputs, nutrition habits, and developing interventions to address any observed deficiencies.   Britain's coach was tireless in his search for 1% gains.  He looked at the ergonomics of bike seats, the weight and air pressure in tires, hand washing habits to reduce illness that affected practice time and effort.  Brailsford focused on details as small as the type of pillows riders used and the most effective types of massage gels to reduce muscle fatigue and improve recovery.  When Dave Brailsford set on this strategy of the aggregation of marginal gains and seeking 1% gains in every aspect of how they trained and conducted their business, he believed the team could win the Tour de France in five years.  He was wrong.  It only took three years.
The story above is about competitive cycling, so what it possibly have to do with human resources and leading school districts? How can 1% changes in behaviors among school leaders and teachers ever amount to anything meaningful?
In the short term the answer is not much. The real power of marginal gains is over time as it snowballs (or aggregates).  What if school leaders brainstormed with their staff to consider everything that contributes to successful outcomes and relationships in the classroom and sought to improve those areas by 1%.  What small behavioral changes can result in 1% changes in the outcomes and climate of the building(s) you lead?
What small change in professional development practices can lead teachers who have greater efficacy?
Can you brainstorm with your staff to find 1% changes that would lead to more engaged classrooms?
What can you and your central office team do to make small changes that impact teacher turnover?
What small change in behavior can build a stronger bond between teachers and students, or school leaders and staff?
Identifying small changes or improvements minimizes the sacrifice or scale of change.  In a previous article I wrote about How to Motivate Teachers I discussed research that indicates when you shrink the change that needs to be made, people are more willing to engage in new behaviors.  Furthermore, studies have shown as people adopt new behaviors, the marginal gains that are made serve as rewards to continue the behaviors.  As marginal gains aggregate, organizations gain momentum and challenges that once seemed insurmountable are perceived as achievable.
People are looking for the miracle diet or a revolutionary exercise machine to rapidly lose weight, but people who actually make changes and succeed long term, start with small changes in behaviors.  As they persevere over time those small changes in diet and physical activity multiply. Pants that were nearly impossible to squeeze into somehow miraculously hang loose around their waist. Aggregating small changes, focused on one mission in a school district, can have the same effect.
I want to challenge you to take a moment to think of one area you want to improve within your district.  Next think of four small things you and staff members can do (small changes) that can affect the one area you are trying to improve.  Challenge staff members to make small changes with you.  If you would like, make your efforts public.  I would love to see the various ideas from school leaders across the country get involved on social media to see how others are using marginal gains in their district.  Use the #k12marginalgains and tag us on Twitter using Chett Daniel @k12hr_solutions to let us know which marginal gains you are implementing in your district.
As you begin to wind down this school year and reflect on how to achieve greater outcomes next year, don't overlook the power that aggregating marginal gains can have in your school district.