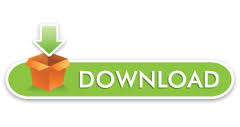 (Use the link above to download a free resource to help your district develop fair and reliable teacher hiring processes)
Strategically speaking, the goal of any school district hiring process should be to filter, identify, and select the most qualified applicants for open positions in a valid and reliable manner.  However, the effectiveness of school district hiring practices does not rely solely on outcomes, or who is hired.
How applicants perceive selection tests and ultimately employment decisions made by district leaders can impact many areas that could include, but are not limited to, the district's ability to attract and hire the most qualified candidates, litigation intentions from those who feel slighted or recognize illegal (and often unintentional) selection practices, and organizational commitment from internal applicants.  Additionally, selection practices that are perceived as unfair could also affect the district's public image, reapplication intentions, retaliation behaviors from internal applicants, fewer recommendations from existing employees, and even less willingness to patronize and financially support the school district.  Perceptions of fairness matter- a lot.
One of our most recent clients contacted us to redesign their school district hiring practices.  The driving force behind their hiring overhaul was to address feelings of hiring unfairness and to create a hiring process that could withstand legal challenges and promote district culture when selecting new staff members.  This district understood the importance of well-designed hiring practices and the impact they can have on talent, and likely more important, how perceptions of fairness affects the culture of the district.
At the end of this article we provide a free packet of resources that provide an example of frameworks we help districts construct to help ensure school district hiring practices are fair and effective.  The electronic resource packet includes:
1.  Quick Guide to Managing Perceptions of Fairness in School District Hiring Practices
2. Best Practices for Teacher Selection: From Job Posting to Job Offer
3. Sample Application and Resume Teaching Candidate Scoring Guide
Not All Fairness is Equal in School District Hiring Practices
Regardless of the intent of human resource practices, if they are not perceived as fair by the individuals who will be the subject to their use, they will be rendered useless.
Perceptions of fairness in employee selection, evaluation, or promotion and development decisions are of equal importance (and in some cases more important) than their actual accuracy.
Fairness is judged in two ways when designing and administering employee selection processes: process fairness and outcome fairness.
Process fairness relates to the job relatedness or characteristics of selection procedures.  Process fairness can be managed by providing applicants with upfront information regarding school district hiring processes or events, expected job related tasks and ensuring selection practices have a level of face validity, which is to say selection practices should be viewed well-developed and covering the concepts it purports to measure and seems relevant to test participants.
Outcome fairness is driven by perceptions of equity in outcomes. Unfortunately, selection outcome fairness can be challenging to manage- as perceptions always are.  When schools have large pools of applicants, but only a few positions to fill, it is almost certain many applicants will feel the outcome was unfair, regardless of the process used.  Effective school district hiring practices and tools should primarily focus on managing process fairness since they are likely to have the most important influence on early reactions to selection processes (and the eventual outcome).  Organizations have greater control over the selection process than the outcomes (or perceived outcome fairness) applicants perceive in the final stages of the selection process. Research has consistently found that hiring practices are viewed as fair when they are perceived as relevant to the job and when applicants feel they can demonstrate their abilities (Anderson, Born, & Cunningham-Snell, 2001).
If school districts are using valid and reliable selection practices it is often the most effective way to combat perceptions of unfairness.
Managing Perceptions of Fairness in School District Hiring Practices
Unfortunately, even when reasonably sound school district hiring practices are used, people may still feel the outcome is unfair.   That was the issue at hand with our recent client.  The process we created focused on managing perceptions of outcome fairness in school district hiring practices and improving the reliability and validity of ratings given to job candidates.
We began by getting key stakeholders involved in the development of the selection process.  While working with this client we enlisted the help of board members, administrators, and teachers to gather input and align selection questions and performance exercises to agreed upon job performance criteria.
Additionally, we recommended the school district attempt to moderate expectations early in the selection process to manage feelings of outcome fairness.  Applicants who are part of a large selection pool competing for one or two positions can be politely told, very early in the selection process, that unfortunately few people will make it to the final round of the selection process and in the end only one person can be chosen.  We also developed a process map of the entire selection process so the district could discuss each stage of the hiring process, what type of events job candidates could expect at each stage, and how the candidates progress, or are removed in each stage of the process.
These recommendations cannot completely prevent perceptions of outcome unfairness, but they can substantially moderate negative feelings and demonstrate the school district's efforts to use sound human resource practices in the development of the hiring process.
Control the Controllables
"Control the controllables and leave the rest to God." This advice was repeated often by instructors that I worked with while serving in the Marines.  It was a reminder that no matter how much effort and preparation that is put into preparation and training there will always be a small element you cannot control.  In school district hiring practices the school district's primary responsibility is to focus on what they can control.  Districts need to ensure the process can be perceived as fair by those who will be subject to its use.  (It's also important that courts that could potentially review teacher selection practices due to a legal challenge view practices fair as well).   Once efforts have been taken to ensure process fairness and manage perceptions of outcome fairness the rest is in the hands of God (or whoever you believe the puppet master of the universe is).
Research on applicants' perceptions of fairness related to job selection outcomes suggests that an individual's personality may be a large contributor to overall perceptions of outcome fairness. Obviously, districts can do little to affect the personality of teachers pursuing vacant positions in the district.  Research by Bernerth, Field, Giles, & Cole (2006) found that personality traits of agreeableness, openness to new experiences, and neuroticism were all significantly related to feelings of justice, or outcome fairness.  In short, no matter how "fair" your school district practices may be, the personality of applicants may ultimately determine overall feelings of fairness.
Managing overall perceptions of fairness, both process and outcome, can be difficult.  If you are aware of perceptions of unfairness related to your school district hiring practices don't ignore them.  School districts should focus their attention on ensuring current hiring practices are developed according to best practices in human resources and in collaboration with district stakeholders and it is critical that applicants have a clear understanding of how hiring decisions are made and that those decisions can be validated and improved over time.
Free Resources for School District Hiring Practices
Hiring season for school districts is about over. It may seem too late to improve your district's hiring processes, but now is actually the perfect time to improve selection practices for next year as needed improvements are fresh in the minds of district leaders. To help you get started we have put together a collection of free resources to help schools design fair and effective selection practices.  Here is what we are providing:
1.  Quick Guide to Managing Perceptions of Fairness in School District Hiring Practices
2. Best Practices for Teacher Selection: From Job Posting to Job Offer
3. Sample Application and Resume Teaching Candidate Scoring Guide
Additionally, we would be happy to review your district's current hiring practices and discuss how they could be improved or assist your district in redesigning hiring practices for key positions.  To download the free resources we are offering, simply click on the button below.  If you would like us to review and potentially assist your district in redesigning your selection process contact us and let us know how we can help.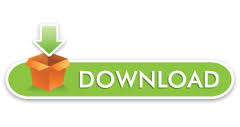 Use the Button above to Request Free Resources to Guide Hiring Practices