Podcast: Play in new window | Download | Embed
Subscribe: Apple Podcasts | Android | RSS | More
This is one of the most informative podcasts we've recorded. This month we focus on the topic of micro credentials and feature Wisconsin's Superintendent of the Year, Dr. Patricia Deklotz of the Kettle Moraine School District. I was first introduced Kettle Moraine's efforts in micro credentials in the November issue of School Administrator.
Micro credentials may seem like the next fad in education, but Dr. Deklotz and the Kettle Moraine School District aren't just using micro credentials as an accessory or an adornment in the latest edition of education trick ponies. When you listen to this podcast you'll hear how Kettle Moraine has made micro credentials the centerpiece of improving organizational learning and effectiveness in areas related not only to professional development, but also compensation, recruiting, succession planning, and employee engagement.
In this episode of the K12 HR Solutions podcast Dr. Deklotz and I discuss:
What are micro credentials

How micro credentials can be integrated into teacher compensation

The effect micro credentials may have on teacher engagement and student performance

The change management approach Kettle Moraine used to implement micro credentials

How micro credentials have impacted the ability to recruit and retain teachers

Efforts to ensure the micro credential model of professional development and compensation is financially sustainable

How micro credentials provides a viable alternative to "step and lane" salary schedules

Ideas for developing strategic models of succession planning

How micro credentials incentivize high quality teachers to stay in the classroom
Also, because the topic of teacher engagement was a key part of this podcast, I am also providing a free copy of our ebook Ignite: A School Administrator's Guide to Designing Districts that Motivate Teachers.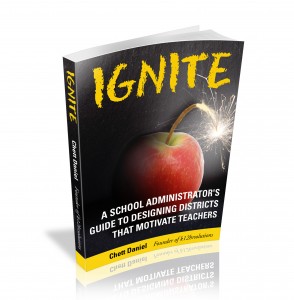 Micro Credential Resources Mentioned in the Podcast
Here is a short video from Kettle Moraine about micro credentials shared by Dr. Deklotz
November issue of School Administrator, featuring Dr. Deklotz and the Kettle Moraine School District
In the podcast we discussed deeper learning as one micro credential offered by Kettle Moraine. Watch this video to see how one P.E. teacher in the district is using it to engage students in their own learning.
Tools for Managing Micro Credentials.
We are excited about the information Dr. Deklotz shared in this podcast and the resources we've provided and we hope you find them useful. Please consider sharing it on Twitter or other social media platforms you may use.